Fanatical service.
Modern. Clean. Safe. Secure.
Be the first to hear about our
latest available rooms!
We get how nerve-wracking and frustrating it is trying to find the right place to live. No-one wants
to move into a dirty place with a crappy landlord, dud housemates and non-existent service.
You deserve more than that.
We've helped hundreds of professionals from great companies like BA, Heathrow Airport, BP, Sky, GSK, Hilton, IT contractors as well as the NHS and Schools to be happy and successful with the security and freedom they get from living in one of our modern, clean, safe and secure homes.
Speak to one of our experts today about finding the right place to live so you are successful at work and life.

Steve and Pam will make sure your needs are heard and will make sure you feel at home in their house.

From cost, value, service and quality I couldn't rate them higher. Really good communication and no problem is ever too much for Steve and the team to sort.

The value that WLH puts on professionalism and quality is absolute. The team is brilliant, warm and incredibly accommodating. I would absolutely recommend WLH.

Classic, clean, professional and very elegant. The team is always available and ready for any help required. I was also welcomed with a starter pack which is by far the best welcome gesture I have received while shifting into a new house.

Any issues with maintenance in the house are sorted quickly. The team at WLH are fantastic and helpful. The house was lovely and clean. Great amount of space too.

Anything that was required was done immediately and the communication was prompt and concise.

I have been working with these guys since years now! With lots of hard work and timely communication they made sure they delivered the best to me. Highly recommended!

I would recommend them as being professional and quick to respond when arranging everything. Fantastic.

The landlord and agents are very friendly and always available to answer your questions.

They have always been so helpful, professional and ready to go the extra mile.

Professional staff, very reactive and helpful.

Despite the current climate with the COVID-19 pandemic, West London Homes made it professional and safe for everyone.

A great company that offers high-quality service, nice properties/rooms, and they are always supportive and reliable.

They are very friendly, nice people and quite reactive when you reach out to them with a problem and they will try their best to help solve the issue.

Professional service. All maintenance is dealt with really quickly. Friendly service, absolutely no complaints.

Thanks to Pam and Steve for keeping us safe during the pandemic.

Very professional and safe around the covid situation.

They are professional, provide good service and deal quickly with maintenance issues.

The best agency I ever took in my life.

Always there for you. 100% recommend.

They were brilliant, they helped me with all my packing and moving into my new room. Fantastic help!

Made everything super easy and extremely accommodating to not only see the property but also to move into the property.

I had an easy move in and they went over and beyond for me. Very considerate and understanding!

The West London Homes team are really helpful in getting any problems in the house sorted quickly.

All the requests were promptly acted upon.

Lovely company to work with. Managed to get all the paperwork and checks done that within two days I was moving in!

Pam and Steve are very helpful landlords in both the move in process and if there were any problems during the tenancy.

The landlords were more than helpful and quick for any problems that occurred at the house.

I've been a tenant of West London Homes for almost three years and have always received great customer service.

Perfect communication throughout the length of my contract with them, any problems they are extremely efficient at responding and dealing with any queries!

Lucky me, I ended up with Steve and Pam as landlords. Thanks to them, moving abroad has been a wonderful experience!

They are approachable and friendly and I wouldn't go anywhere else if I moved back to London!
Couldn't thank them enough for making my life seem far more settled & giving me a clean, tidy and safe home to live in!

I have never had landlords so efficient.

Pam and Steve were great landlords, any issues were quickly dealt with, and the tenants were kept well informed along the way!

They're quick to resolve any issues and go above and beyond with the service they provide.

As a business owner and consultant working with luxury brands their engagement and professionalism is impressive.

Renting with West London Homes has been a breeze. The landlords are amazing and they are very responsive. Best landlords a renter could ever ask for!

Very respectable, pleasant and caring. Always communicated with us and solved any issues within such a short notice.

Great Landlords and good accommodation. Any issues are dealt with efficiently, I would definitely recommend West London Homes.

Whenever we had any problems of any kind they were always quick to fix them and help out.

Steve and Pam have been excellent landlords, very professional and quick to deal with any issues that arise.
Here's the easy process to move in!
1. Call 0800 677 1400 to book a viewing.
2. Complete the easy online application.
(Referencing takes less than 24 hours)
3. Sign the online agreement and transfer funds.
4. Move into your new home!
And here are our promises to you:
1. You have 7 Days to change your mind.
We give you a full week to decide if the room is the perfect fit for your life.
If you're not happy, you can cancel the agreement anytime
within 7 days of moving in and walk away with zero penalties.
2. Fanatical service.
Any issues are dealt with quickly, effectively and professionally
via the WLH app. No more chasing or waiting to get things fixed!
3. We only ever rent to carefully vetted professionals.
For your
peace of mind

, this is what you get with
West London Homes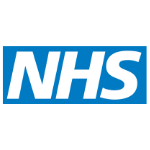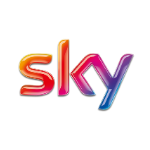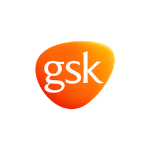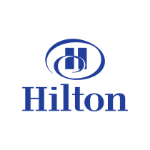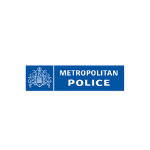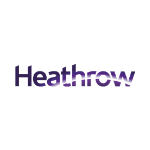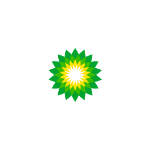 Residents
You're just a step away of moving into a West London Home!
Landlords
If you're a landlord looking to rent your properties without the normal stresses of letting…
Agents
We understand how painful it is to keep everyone happy: landlords wanting rents that are more than what tenants want to pay. …

Rooms
Agents recommend West London Homes to their clients because they want to close deals quickly and easily at a good rent